THE ORIGINAL MUISTA CHAIR
Experience sitting like never before. The swinging Muista chair improves concentration, focus, posture and most importantly - sets you up for success in fields of your pursuit.
We have been designing and engineering this chair for countless sleepless hours and days. 2 years and 271 days later, we've finally found the recipe for the perfect home office chair.
Everything, to the unibody frame and to the life-proof upholstery has been engineered for longevity, durability and maximum comfort.

Weight:
Net 3,7 kg
Materials:
Press-formed birch plywoodCast PU feet padsPU CMHR molded seat foam.
Upholstery:
Velito by Gabriel400g/m288% new pure wool, 12% PAAbrasion resistance 120 000 Martindale cycles

3-year warranty is given to all our products. The warranty covers manufacturing defects and but not misuse, normal wear and tear and defects caused by exposure to sunlight. Please note that as with all natural materials - natural distortions of wood grain and branch sections on the brims of Muista legs will not be regarded as a defect.

This warranty does not cover:

- Improper assembly.
- Improper follow-up maintenance.
- Installation of components, parts, or accessories not compatible with the bicycle as sold.
- Damage or failure due to accident, misuse, abuse, or neglect.
- Labor charges for part replacement or changeover.
HERE'S WHY YOU'LL FALL IN LOVE WITH MUISTA.
NON-SLIP & NON-SCRATCH PADS FOR EXTRA GRIP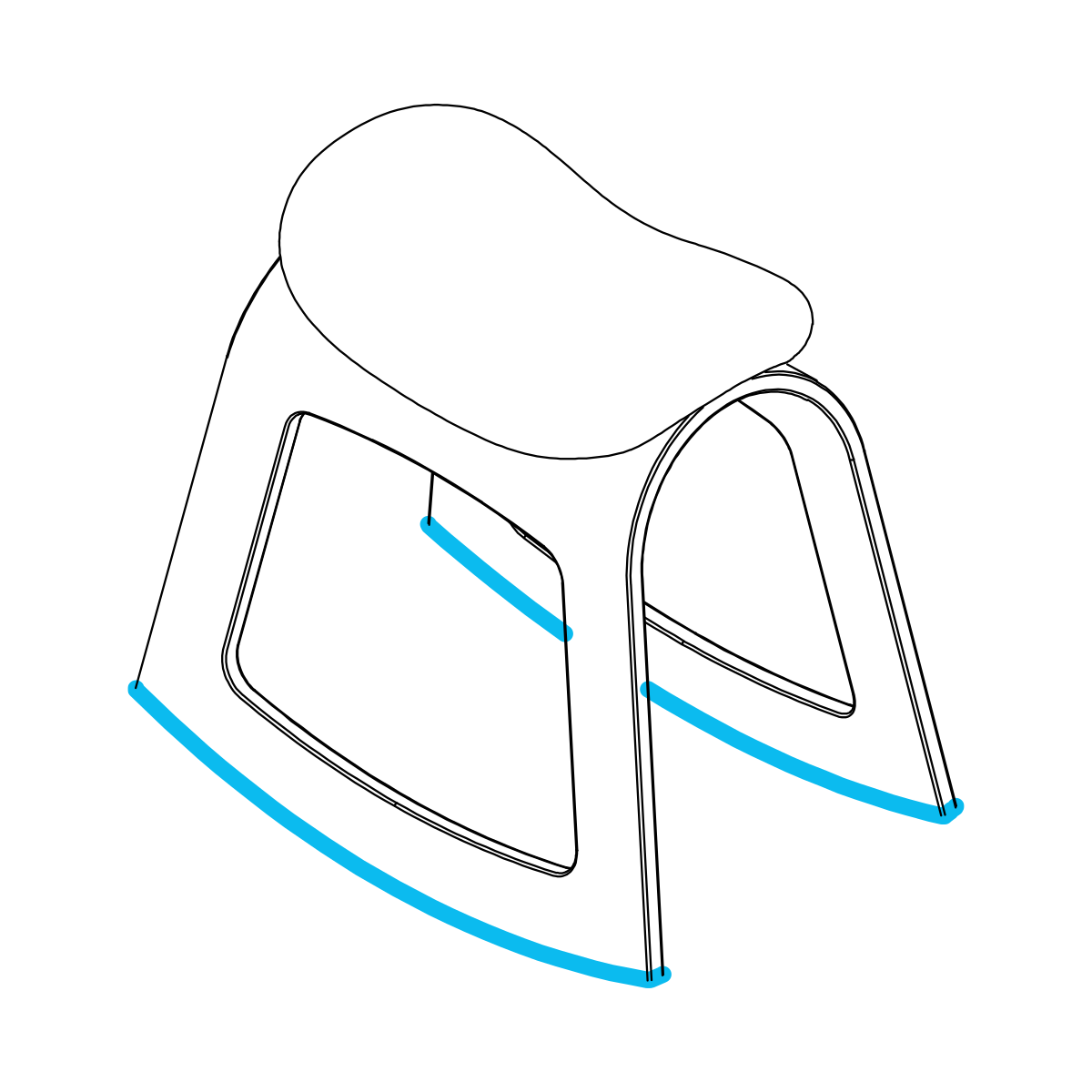 EXTRA DENT FOR MAXIMUM BOTTOM COMFORT

WOOL & PA UPHOLSTERY, TESTED FOR 120,000 MARTINDALE CYCLES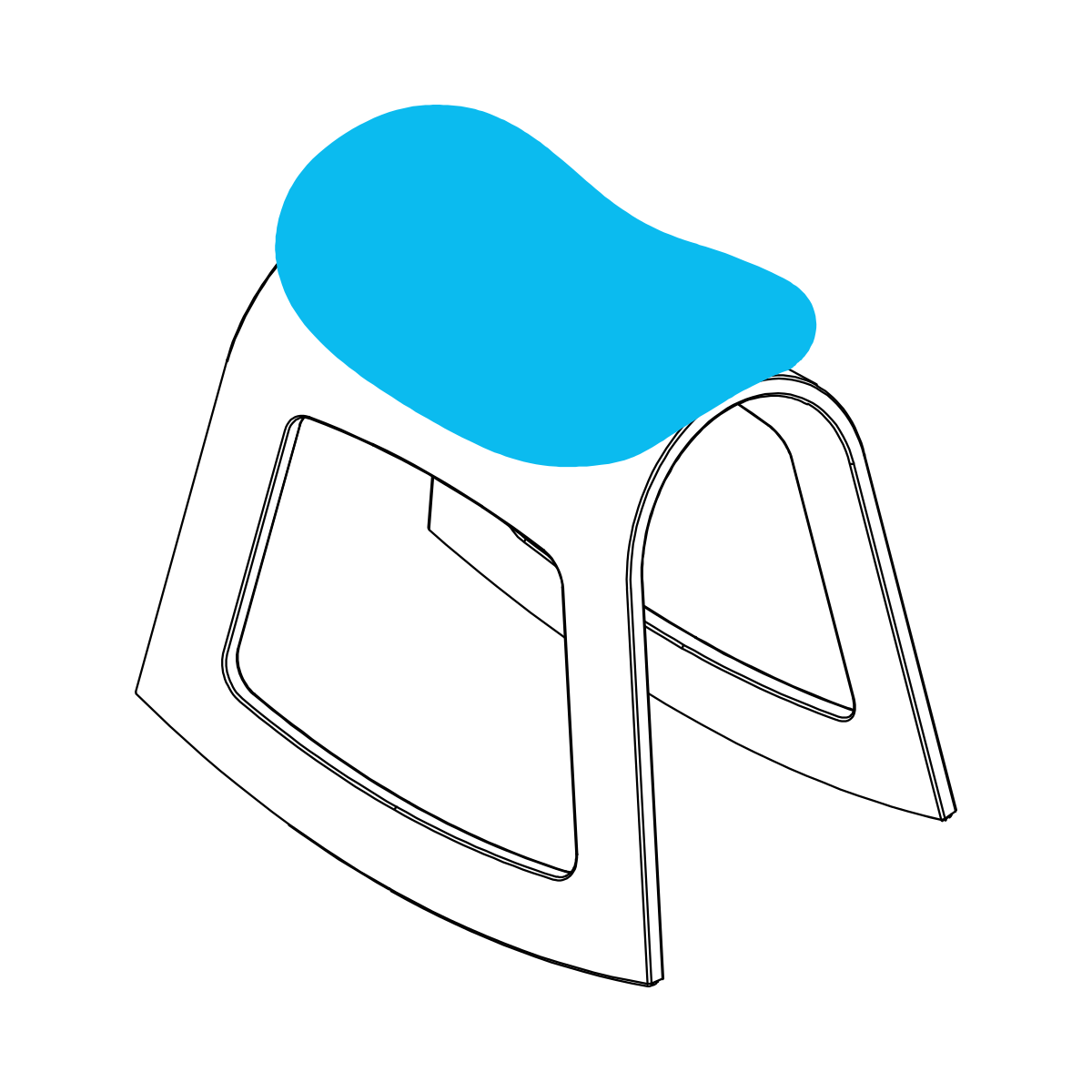 UNIBODY FRAME AND A REVOLUTIONARY DESIGN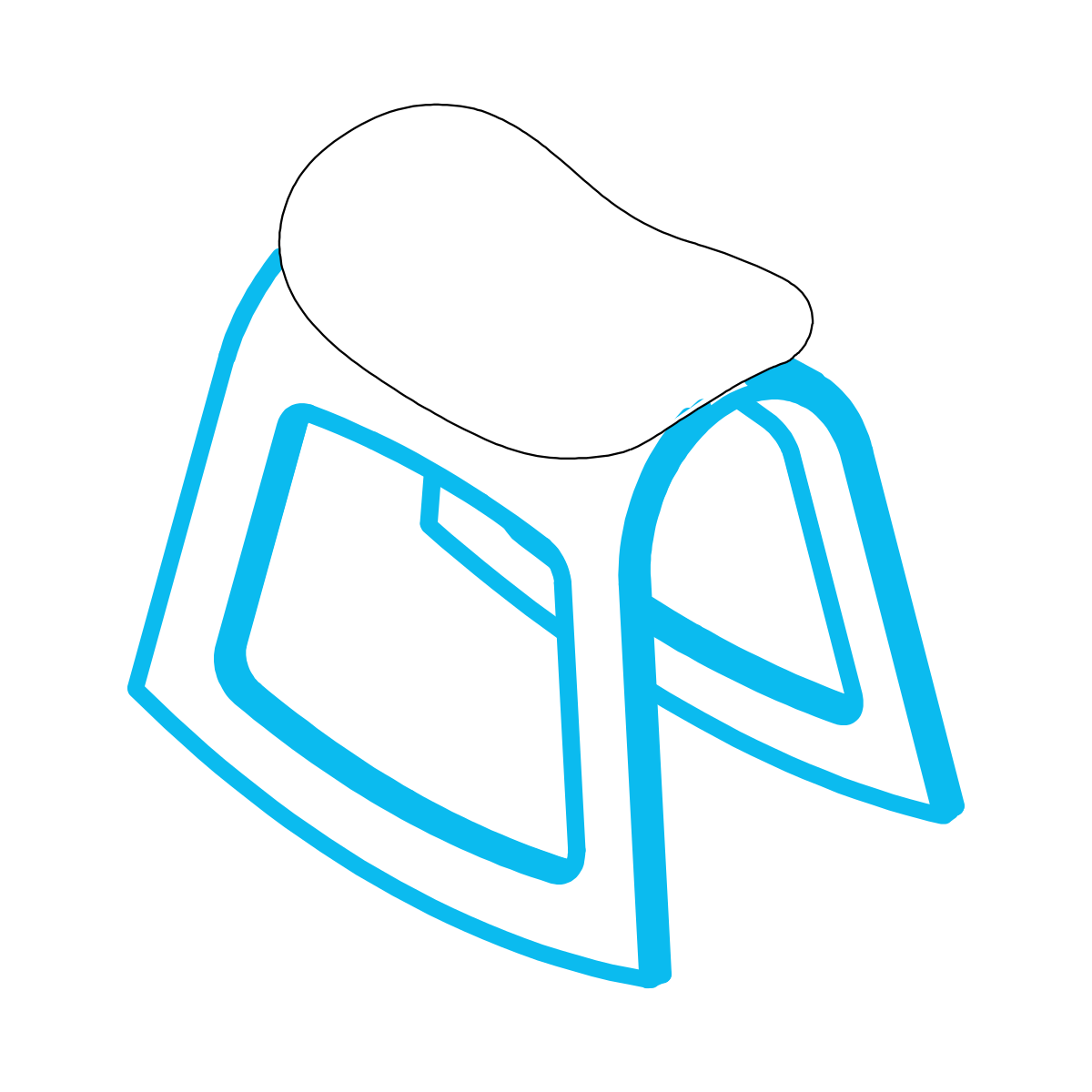 QUALITY MATERIALS FOR LIFELONG USE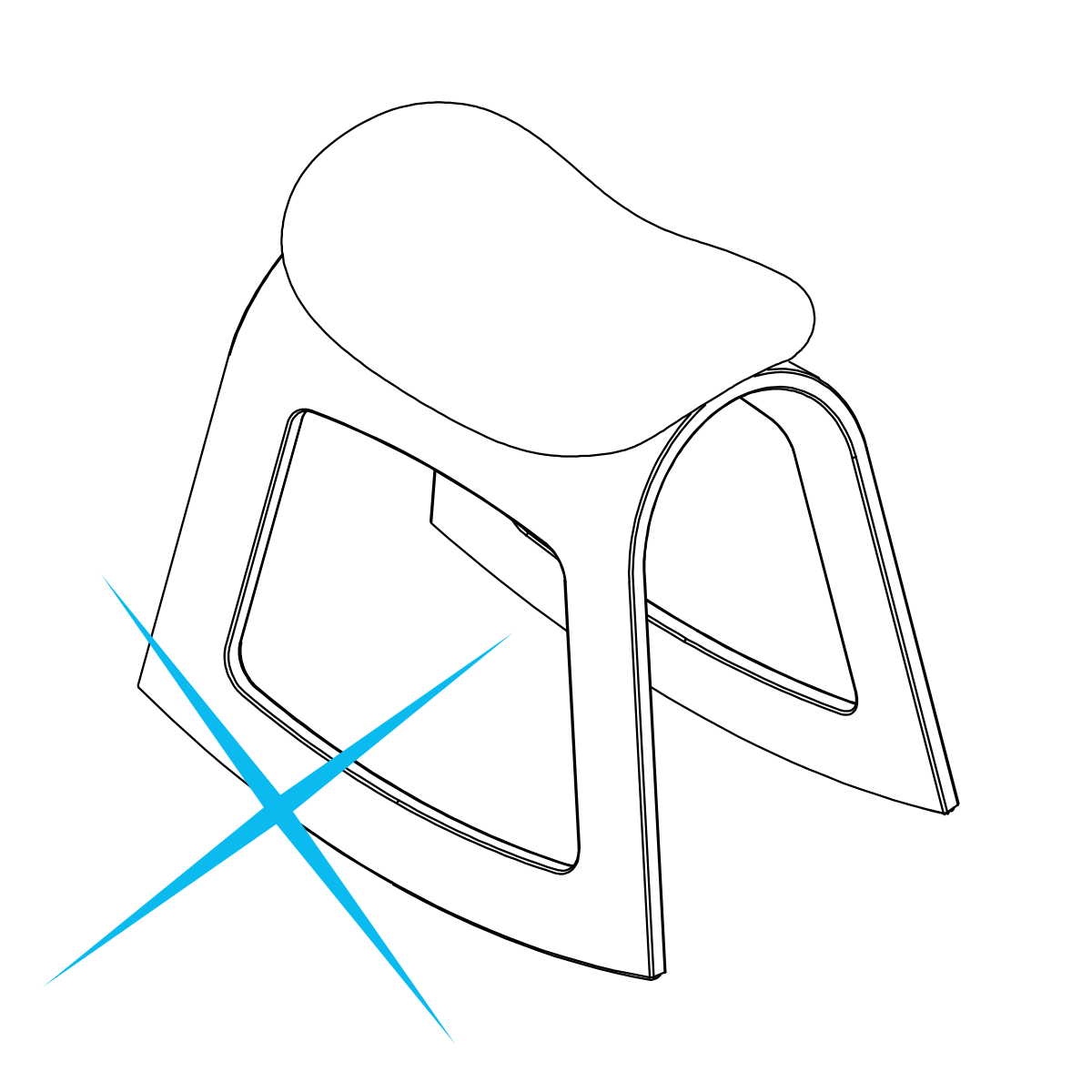 SITTING RIGHT WITH MUISTA CHAIR
Your body naturally starts to sway from side to side, backwards and forwards, dancing with gravitation. Then stops.
Ant then continues again. All effortless and involving muscle groups and joints otherwise left still and forgotten while sitting.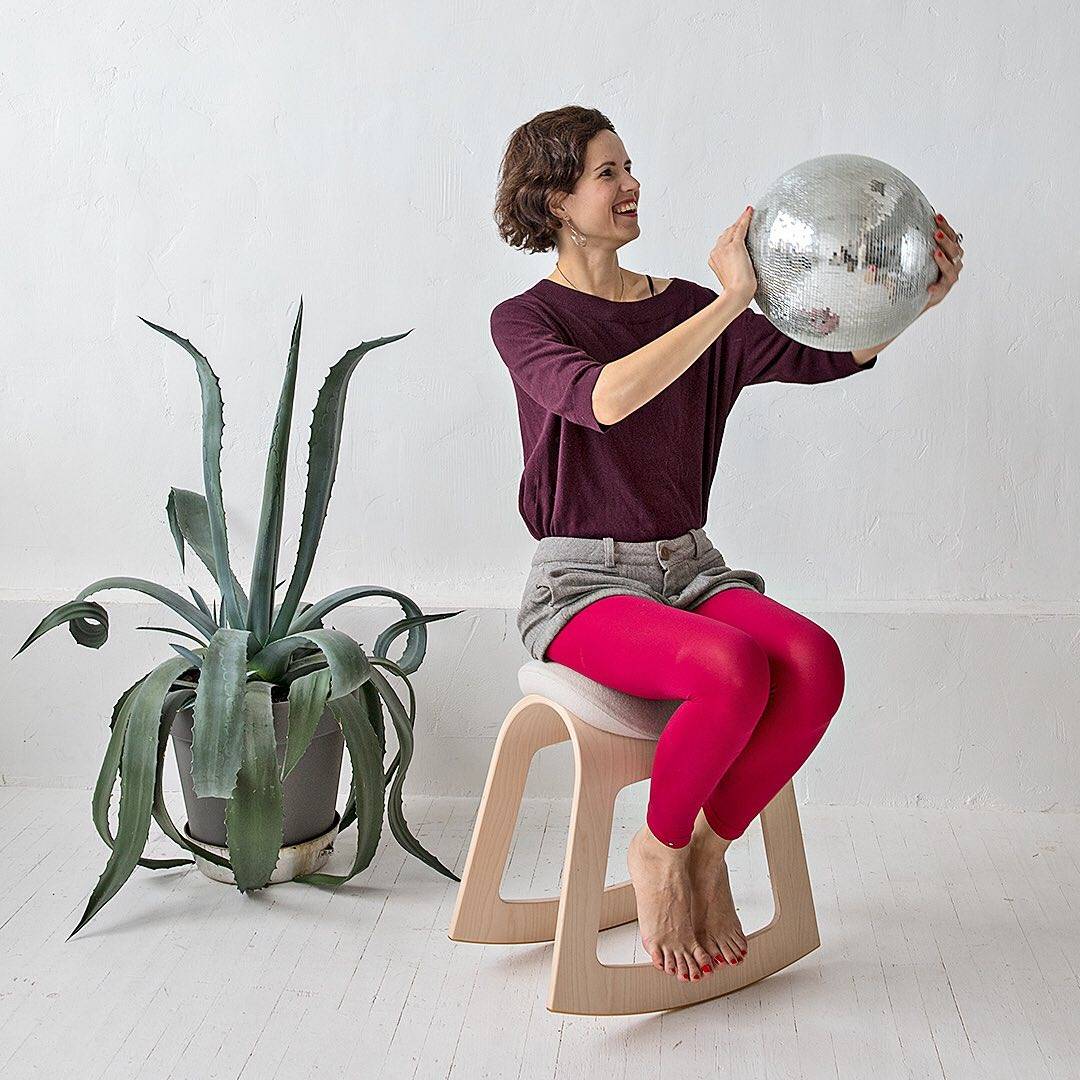 Please note: this chair was made to be unstable. Avoid using it violently and always sit at the center of the seat to get the safest balance. Avoid sitting on the edges of the chair, since that makes the chair unstable and it can fall.


FREE SHIPPING IN EU FOR ALL ORDERS

14-DAY MONEY-BACK GUARANTEE

3 YEAR INTERNATIONAL EXTENDED WARRANTY

MADE IN EUROPE FROM PREMIUM MATERIALS
BUT DON'T TAKE OUR WORD FOR IT.
HERE'S WHAT OUR CUSTOMERS HAVE TO SAY.
Awesome
As I am working from home since April I sit more or less the whole day
on my MUISTA keeping any neck or back problem far far away - happy to
state that the all day long term experiment is more than satisfying -
thanks!
Awesome!
As lockdown meant I was working from home, I wanted a stylish, practical stool that was also great for my posture.
This is great! It is impossible to slouch, and it is great for the lower back and hips too.
A great design, that I would highly recommend.
the saddle seat is slightly hard at first, but you get used to it.
Arrived super quick in really clever packaging too.
Recommended
My chair lives in the kitchen at the kitchen table where I am continuously popping up and down. So easy to use. Also fits under the table for space saving.
When we have dinner in the dining room I carry it through. It's light and easy to carry so I need no help. And when we have lots of guests it moves into the lounge area. Often everyone wants to try it out, so it's also a good conversation piece.
I have back problems and find it sometimes difficult to get up from dining or lounge chairs. With my Muista chair this is no problem. Also, because you can sit straddled or from the side, as well as the rocking, I can always adjust my position. A big plus for me is that I need no help in carrying my favorite chair from room to room. I do recommend my chair to everyone.
Thanks
I very much like the chair – the design is great, a light, flexible friendly piece of furniture. I enjoy using it in both directions. And: I was extremely pleased with the Service/Customer Communication and the packaging. Great Design, too!
Recommend it
This is a chair that not only makes back muscles work, it also springs to action thighs, buttocks and abdominal muscles. I notice how my clients, while sitting on Muista chair, naturally straighten their backs and smile, saying that it's a surprising pleasure to have such movement freedom while sitting. I sincerely recommend it!